Consignment Surgical Equipment
Request Consignment Info
Send us information about the equipment you may want to sell on consignment.
We will get back to you promptly.
When you want to sell your surgical equipment, there are many options to consider. For some items, a consignment sale might be something that makes sense for you. If you found this page on your own or were directed here, take a moment to look through the many reasons to sell your consignment surgical equipment with KenMed Supply might be a good fit for you!
The greatest part of using KenMed Supply for your surgical equipment consignment transaction is that we offer white glove service so you never have to lift a finger. But we don't stop there, we add our professional touches and market the heck out of your equipment, all at no extra cost!
No Cost To You:
Pick up and Shipping
Cleaning / Biomed PM
Professional Photography
Listing in multiple online stores
Online paid advertising
Packing, crating and shipping to buyer
Carefully
screened equipment
Not all surgical or medical equipment is the same which is why we take great care in selecting the equipment that we purchase and offer for sale to our customers. The same goes for consignment surgical equipment. We carefully screen sellers and items to be sure that both are a good fit for our customers. If you haven't already, send us information about the equipment you want to sell. You can fill out the form at the bottom of this page or send it in an email to
equipment@kenmedsurgical.com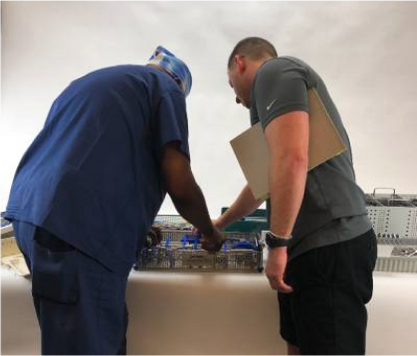 Equipment Consignment Agreement
Once accepted, you'll receive a copy of our simple "Surgical Equipment Consignment Agreement." The surgical instrument consignment is an important step because with this, you certify that you have the right to sell the equipment you're offering and receiving end user indemnification in the process.
This also will spell out the terms of the equipment consignment agreement, which in most cases will be Total Sale, minus cost, and the net is split 50/50.
There are some instances where special terms are offered; speak with a KenMed Supply representative for more details.
White Glove
Shipping
Whether you live in Central Florida near us, Kalamazoo, or anywhere in between, we will arrange pick up and shipping of your consignment surgical equipment. For small pieces of equipment, you can expedite the process by carefully packing the equipment in an approved shipping box, and we'll send you a shipping label, or you can drop it off at any UPS Store, and we'll take care of the rest.
For large pieces of equipment, we'll arrange local pick up by a shipping company that will carefully wrap and strap your equipment on a pallet, and ship it to us, fully insured.
Professional Photography
Every new KenMed Supply item is professionally photographed in our photo studio, showing your equipment in the best light possible. If you haven't seen our work, scroll through
our inventory page.
We put a lot of effort into the highest quality images.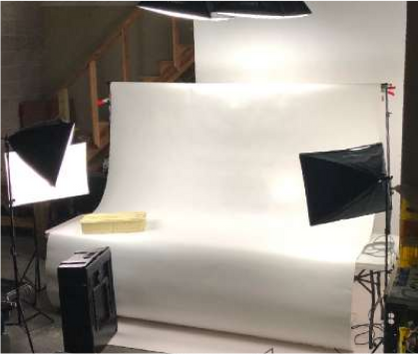 Professional Listing
These high quality photos are combined with accurate, detailed descriptions and posted in each of our online marketplaces. We used a sophisticated software to mange the inventory in our warehouse which is connected with all of our online listings.
You may see the same item posted in multiple locations and sometimes with varying prices depending on the price elasticity of the equipment on each marketplace.
Cleaned,
Tested, and
PM'd
From here, your item will be treated just like a regular piece of KenMed Supply consignment surgical equipment. All newly received items are inspected, added to inventory, cleaned, tested, and if necessary will be PM'd by a certified Biomed.
We back every item we sell, including yours, with a 1 year manufacturer's defect warranty.
You can tell us how you'd like your equipment listed, including description and price, or you can leave it to us.
Advanced Marketing & Advertising
We invest a lot of time and money on professionally managed online advertising. This advertising reaches across search engines, sales channels, and online stores. Go ahead and Google any piece of equipment in our inventory and you'll see our listings and pictures pop up at the top of the page, beautifully photographed and with easy links to find out more information and to purchase items.
We also send out regular direct emails to customers with targeted content, showing them the equipment they are most likely to be interested in. We have been carefully curating these email addresses for years, and take great care and pride in these carefully curated lists.

Your consignment item is included in this at no extra cost.
Selling
and shipping
When your item sells, you are notified immediately. We collect the funds, carefully pack your equipment, and ship quickly using highly rated carriers and full value insurance. As soon as the equipment is received by the buyer, we will cut you a check or send a wire transfer. Items can sell as quickly as a few days if they are hot items at competitive prices!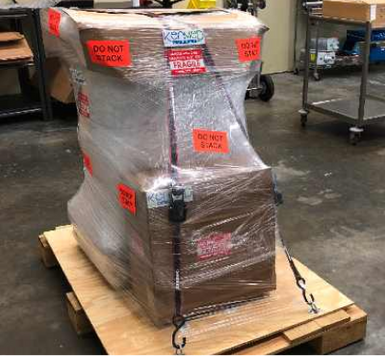 Sample Consignment Transaction
Here is a sample transaction for a customer wanting to sell a Mammotome Neoprobe.
$16,900 – Final Selling Price
$0 – Shipping from you to us
$0 – Advertising cost
$0 – Listing Cost
$0 – Cleaning & inspection
$0 – Shipping from us to the end user
TOTAL: $8,450
in your pocket with no work

Estimated time from form to funding on this item—3 weeks. If this sounds like something you're interested in, we are eager to hear from you and get started soon!